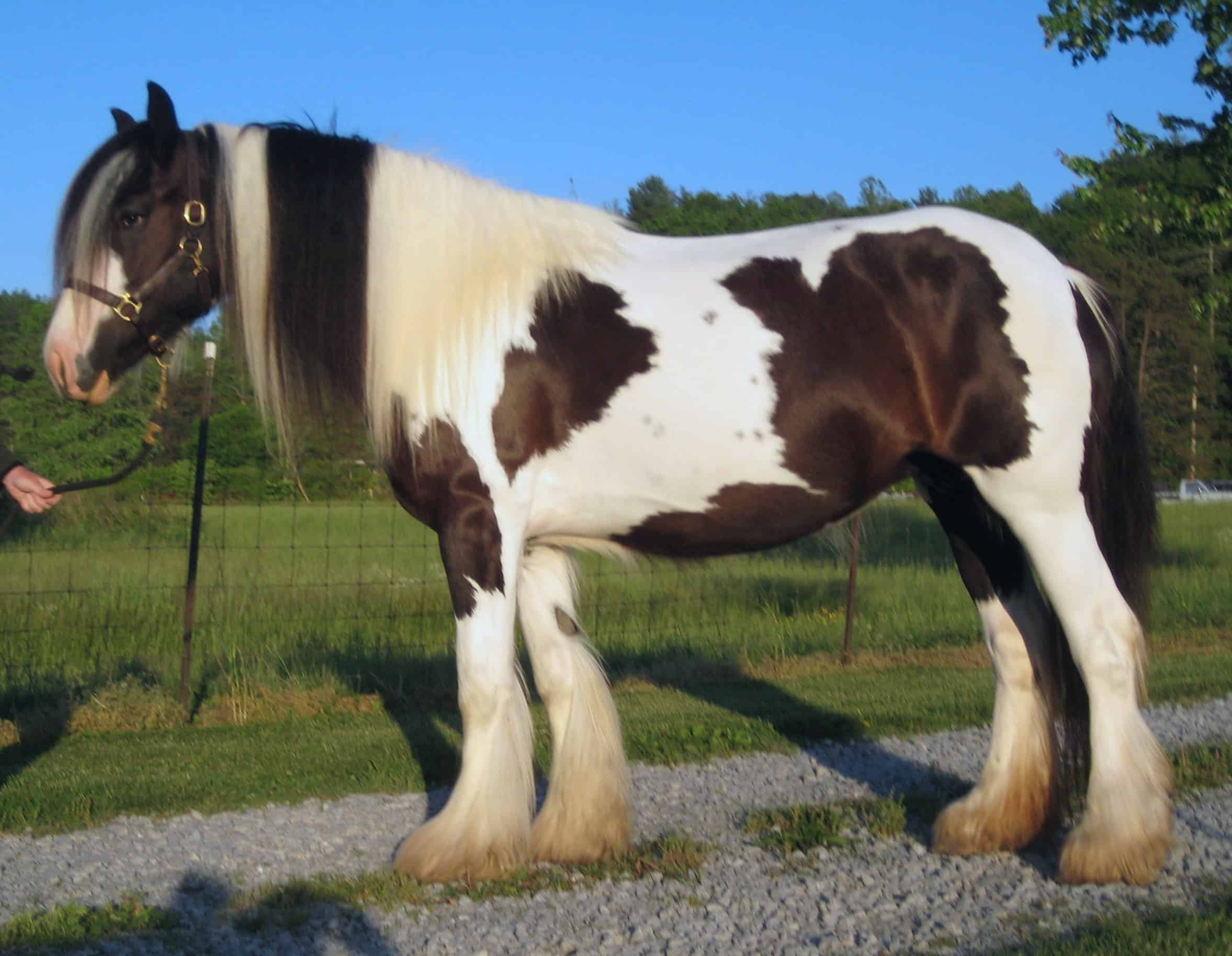 Slainte
3 Time Supreme Grand Champion, 7 Championship Wins and 1 Reserve Championship!!!
No matter how you look at him, this stallion has amazing presence and character! Slainte is, in our mind, the epitome of what a Gypsy Vanner should be! There is no perfect horse, but he is close!!
Slainte is, at this time, the most consistantly placed Gypsy Vanner, in halter classes and placing well in all of his performance classes.
Additional Photos
---
Below is a collection of our favorite pictures of Slainte at events and at home. We hope you enjoy them!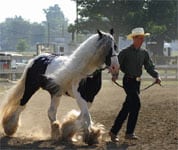 Pictures below were taken by Fran Scott. Visit her website. (These photos may not be used without her permission)
---
---
Slainte's Story…
Slainte was imported from Ireland in 2002. He had originally been owned by a true Gypsy that sold him to Pat Cash. To our knowledge Pat owned him long enough to take him to the Irish Cob Society's inspections, in which he was approved and registered. We were told he received the highest inspection marks up to that point, 2002. We purchased Slainte a little less that one year after he had come to America. Those of you who have met Slainte previously know he has come a long way. (Thank you to all of the nice positive comments we have received from individuals telling us so. We very much appreciate it!) Since our aquiring of Slainte, he has gone on to be chosen to represent DAC Mineral company, take top honors at the largest show to date for the Gypsy Horse, The Gypsy Vanner Society's show at the Ohio State Fair. Currently he is one of only a very few Gypsy Horse stallions that are succesfully shown and competed. Who knows…Slainte may even have a few more announcements coming…keep checking!!