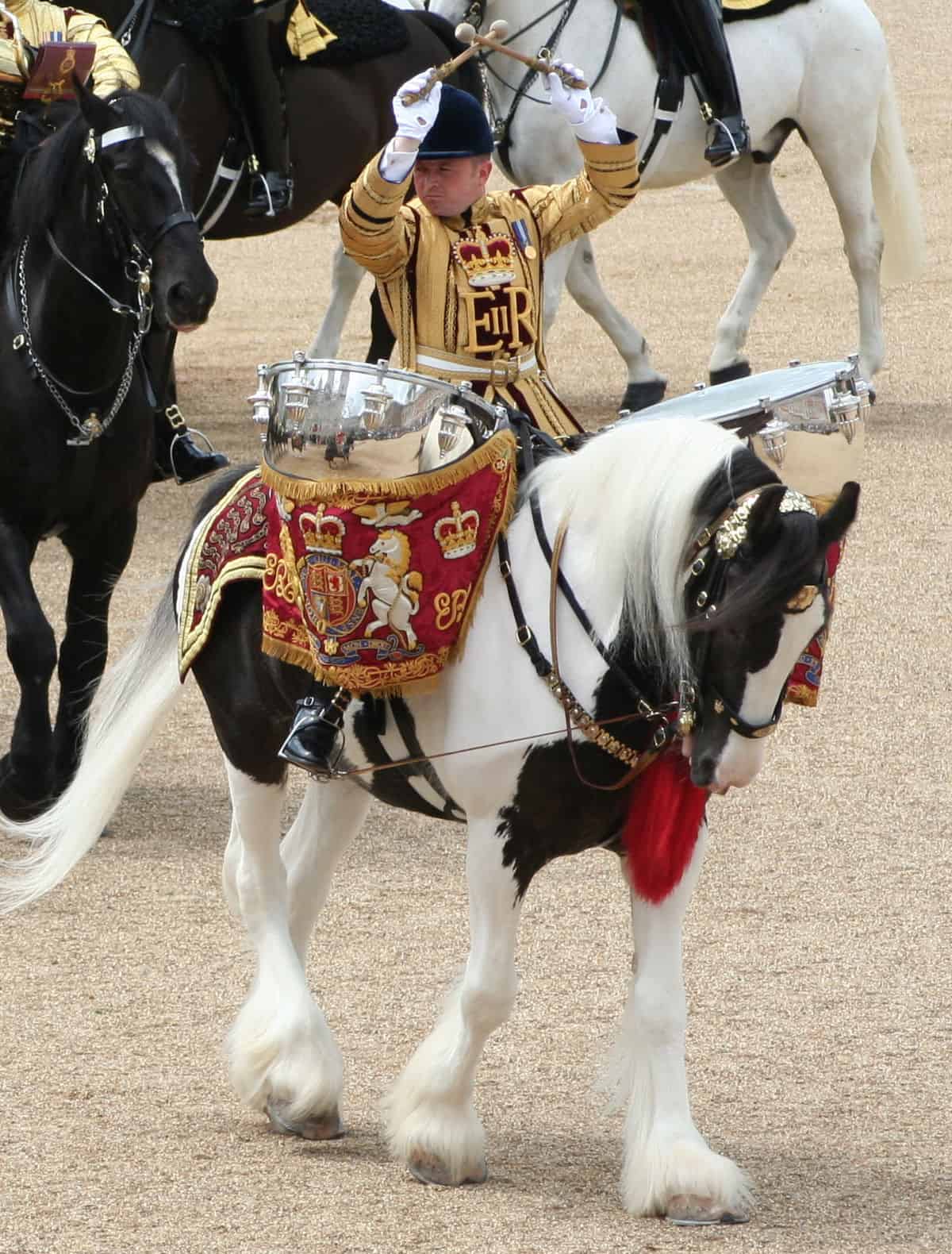 Drum Horse Foals
There will be some exciting new changes in the Drum Horse industry come 2006! So, if you are looking to get started in the Drum Horse industry, here is your chance. Foals out of Chew Mill Guinness and select mares will be available for pre-purchase at the begining of next Spring. Click on each horse's name to see more. The average going price of a Guinness foal is $13,833.33. Buyers of these inutero foals are getting substantial discounts!
Benefits: Live Foal Guarantee, there is no risk for the buyer!!
A substantial discount on a Drum Horse foal.
Guinness has sired a majority of fillies and so far 80% of his total foals have been colored!
Purchase options:
1. Payment in full at the time of purchase.
2. $3000.00 deposit and payments until weaned.
3. $3000.00 deposit, remainder at birth.
Foals are released after weaning (between 4 and 5 months of age).
Chew Mill Guinness x Blue Bell
This foal (a repeat breeding of Thistle) will hold a lot of bragging rights! Sire, CM Guinness was first Drum Horse in the USA and Bell the dam can be traced back to a mare named Juniper, owned by the Queen of England. This foal can be expected to top out around 16.2 or 16.3
Prepurchased $9,000.00
Chew Mill Guinness x Ridgeview's Lady Aberdeen (16.3 hh Clydesdale Mare) Prepurchased, $7,000.00 Sale under Contract
This foal will be large to say the least! Expected to top out around 17 hands! The Dam "Lady" was shown succesfully in hitch classes and has amazing action.