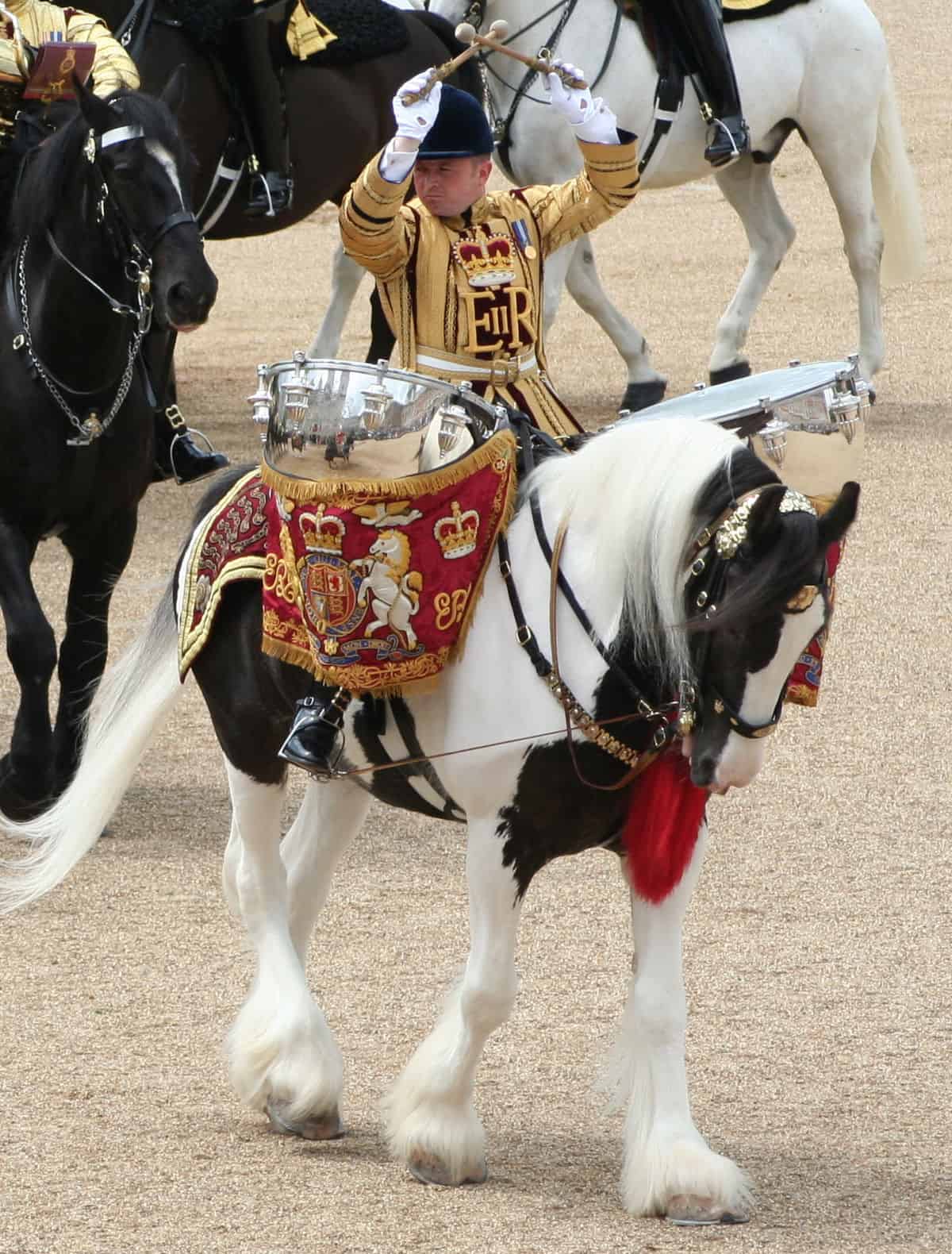 2009 Slainte bred Drum Horse colt
"2009 Drum Horse Colt "
Grey amd White Drum Horse Colt
Social well handled colt. Expressive, rhythmic gaits, make him a performance prospect. This guy will certainly be an attention grabber! Dam has excellent Drum Horse lines and sire is well known multi-champion Gypsy Vanner stallion, Slainte .
Should reach the high 16 hands.
---
Horse: 2009 Drum Horse Colt
Breed: Drum Horse, ADHA Pending
Date of Birth:
Height: Should reach 16 hands
Gender: Colt
Color: Grey and White Tobiano
Sire: Slainte
Dam: Blue Bell (Also For Sale)
Training: Leads, loads and trailers, ties, stand for the farrier.
Credits: Lineage can be traced to the Queen of England on dam's side.
See this horse in person: At Old Mill Farm!
Price: $7000.00
Please contact us if interested.