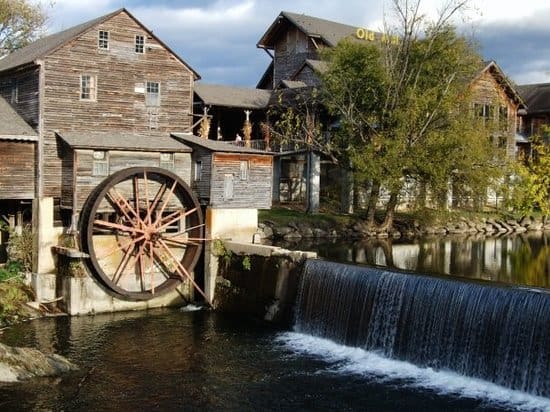 Horse Boarding
Old Mill Farm is proud to now operate the former Mountain Meadows Farm in Chalk Hill, PA, as a full service Equine Boarding Facility. One hour from Pittsburgh and just 45 minutes from Morgantown, WV, our fully staffed facility is a horse lover's paradise. With two barns, an outdoor and an indoor riding arena, nearly 30 secluded acres of pasture and miles of mountain trails…what more could you want for you and your horse?
10 x 10, rubber lined stalls, with a window in each stall. Well ventilated barns, timothy hay, Blue Seal or Triple Crown feeds. OMF Boarders are entiltled to a discount on lessons and other services. On property certified farrier. *Routine care includes, social turnout, stall cleaning, bi-monthly deworming, hay, grain, free access to salt, water.
Looking for but not sure how to go about purchasing or leasing a horse? We offer several options for the unsure potential horse owner. (Both Gypsy Vanners and Drum Horses, as well as horses outside of the breed) Contact us for more info
Old Mill Farm offers several Boarding options to suit almost any situation! Email us or call for more details on services or to schedule a tour of the facility. 724-984-2426 or 724-437-3707 ext 364
Full Board – $300/mth
Stallions* and Draft Breeds welcome!
Includes routine care (Hay, grain, salt, water, etc…), Private or Social turnout, weekly fly prevention and bi-monthly worming.
Farrier and Instructor/Trainer on staff.
Discount on lessons and training fees.
Blanket and saddle pad, horse laundry service available.
20% Discount on Weaver Leather products, Professional Choice Products, DAC* Minerals and Supplements, Sleezy Sleepwear for Horses. (*Discount amount may vary month to month for DAC)
Stallion board is an additional $100.00/month
Medical / Founder Layup – $15.00 daily plus additional services
Includes routine care, administration of meds, bandage/wrap changes and turnout or hand-walking if permitted. Vet and or farrier fees are in addition.
Layover Board
Traveling through our area? Need to rest your horse after a long haul? We offer Layover Board. Includes, turnout if needed, stall, hay and water. You may also drop your trailer if need be. Plenty of room for "big rigs"!
Foaling Services – $250.00 one-time fee plus $10.00 daily board
For the mare owner that is not comfortable foaling their own mare. The $250.00 fee covers the actual foaling and related charges. 24 hour watch, under cameras. We suggest the mare arrive at least 1 month prior to foaling and stay until the foal is able to travel. (usually one to two weeks depending on the distance)
Artificial Breeding Services – $200.00
$200.00 enrolls the mare into the insemination program, regardless of how many times she may need inseminated. Board is in addition at 10.00 daily. Ultrasounds are billed by our vet in addition to the fees listed here. We handle ordering semen and the actual insemination proceedure.
Stallion Collecting Services– $250.00 plus shipping fees
Other Services– We are a true full service equine facility!
Leasing– $400.00 monthly (On property only)
The benefits of full horse ownership, without the concern or monetary risk! Discounts on lessons and show fees. *Includes full board and full use of the horse. **Leasee is responsible for routine farrier care (shoeing or trimming every 6 to 8 weeks and any medical expenses, Coggins, health papers, necessary to show, if desired. Emergency vet and annual vet care is covered by Old Mill Farm, Inc. Contract renews monthly.
Training – $800.00/monthly. Includes training and full board. Please contact us for additional information and openings.
Hauling
Horse Hauling is available on the full length of the East coast and as far west as IL. Please contact us for a quote.
Horse Insurance
Through Penn Summit Insurance Agency, competitive Equine related insurance products. Equine Liability, Equine Mortality/Major Medical, Loss of Use, Transportation Insurance, Equine Liabillity products, etc…
Email Vonnie or call Penn Summit Insurance, 724-329-0386