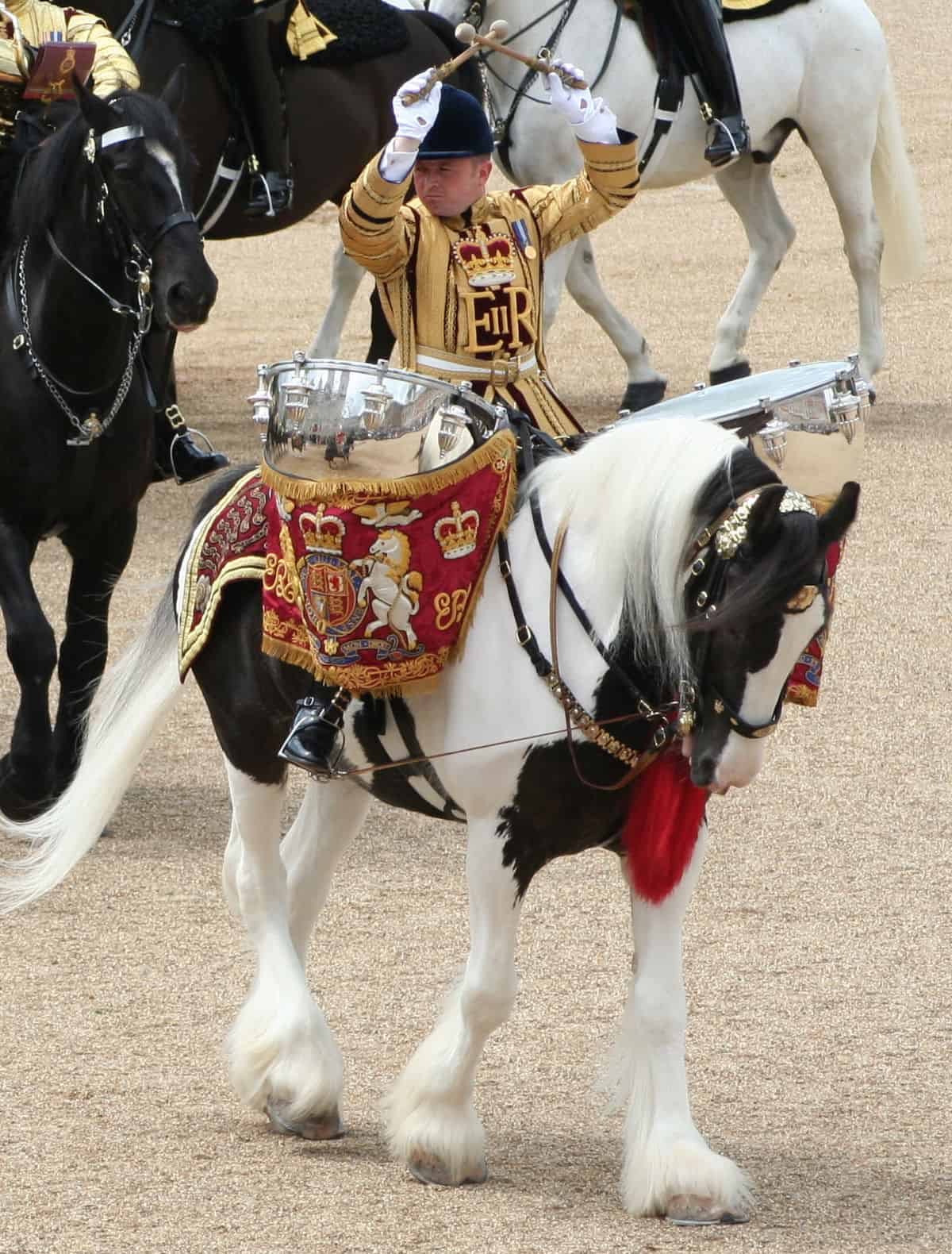 Drum Horse Stallions
We currently have several Drum Horses for sale. Please visit our Sales Page to view the Gypsy Vanner and Drum Horse sales list.

If you are looking to get in on the ground floor of the Drum Horse breed, Guinness' offspring are your best choice!
The first Drum Horse to step foot on American soil, Guinness' foals not only come with major bragging rights, but most importantly, you will be breeding the best! He has been said to "stamp his get", so if you like Guinness, his foals are not far behind!
Killian's Irish Red – Registered Steel Grey Drum Horse stallion
Seymour x Blue Bell
Three year old Registered Drum Horse Stallion, 16.2 hands and still growing.
Killian is the only Drum Horse in the US to represent lines out of one of UK's most popular Drum Horse, Seymour. He is an incredible, athletic, representative of the breed. Killian's dam, Blue Bell, stems from Royally bred Drum Horses, specifically a mare once owned by the queen, Juniper.
Killian has started training! He has a floating trot and makes excellant use of his knees and hocks, and very naturally bends. Great suspension and expressive gaits. Would be strong candidate in Dressage. (More pictures of Killian under saddle coming soon!)
This is an opportunity to own a very talented young stallion.
*As much as we value Killian as a stallion, as with almost any stallion, we are confident that he would make an amazing performance gelding. We would be willing to negotiate price to a serious competitive home that would promote the Drum Horse breed.
Update: Killian participated in his first show at the Annual Gypsy and Drum Horse Classic in Kentucky. He took Third place in the Stallion Class (against mature Stallions). The judge made an announcement over the intercom, as he did in every class, that Killian represented the breed well…but was immature to place against the older boys. He went on to say, in his opinion, Killian, as a 5 or 6 year old, will be the Drum Horse stallion to beat! We are certainly proud of this boy!!!!
Below: Some pictures of our boy, shedded out! (His tail is wrapped up, as it is almost dragging the ground)
$12,500.00 (Negotiable, his tack included, Transportation included)