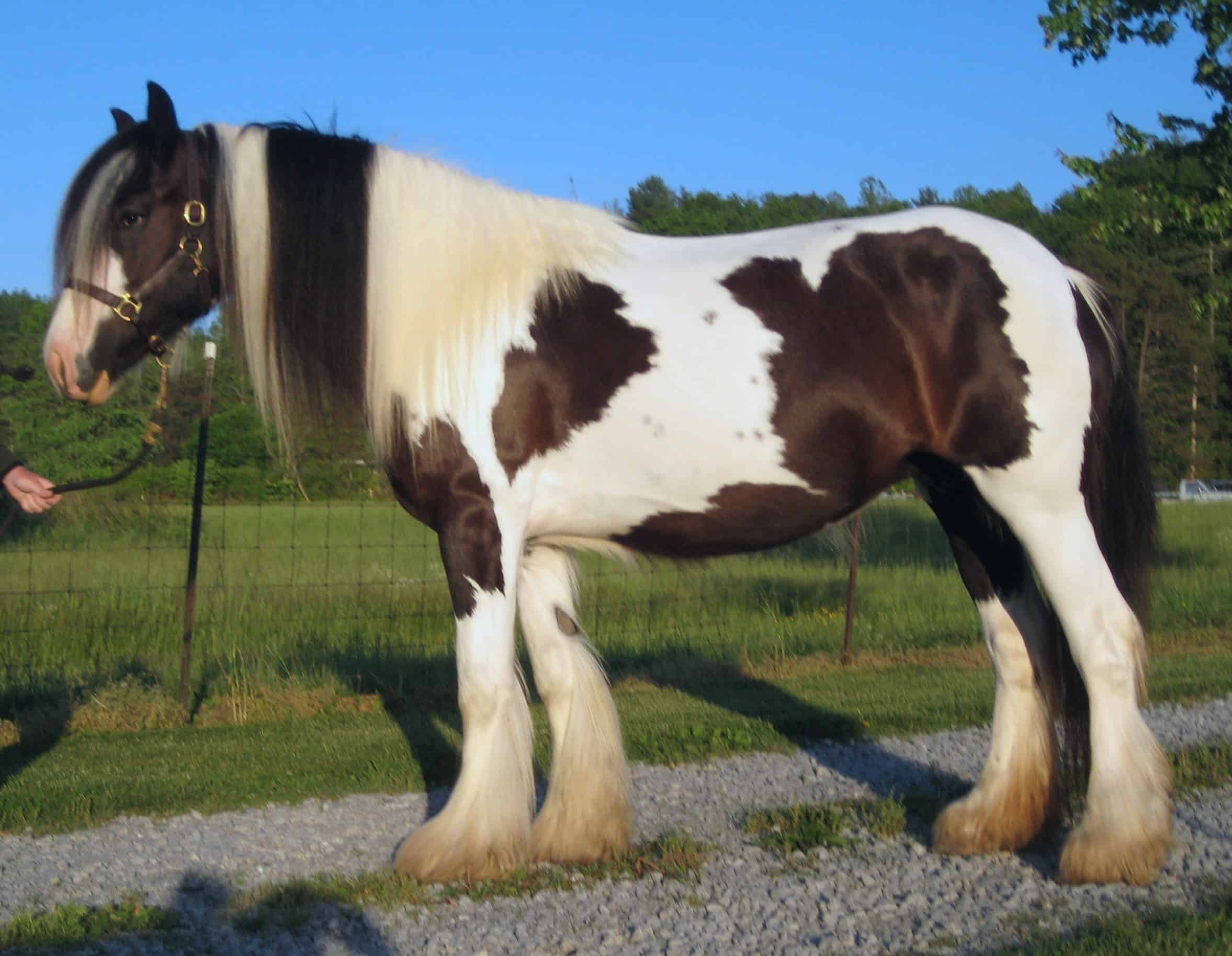 Darby
Darby
Gypsy Vanner Filly
Darby joined our herd in October of 2005. She is sired by our stallion, Slainte. We have plans to show her this coming year and breed her in 2007 to Cobalt.
Keep checking for more photos!
Below: Darby's first show…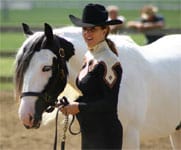 We had to put this photo on the site. Darby will "hang out" at the fence line when Slainte is turned out in the stallion paddock! She also followed her little brother, Joaquin (who is now owned by the Forfia family in TX) around! (The fields are separated by about ten feet, although it looks like they are nearly nose to nose!)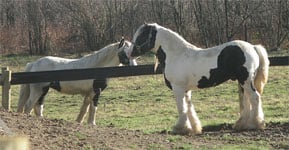 ---
Horse: Just Call Me Darby
Breed: Registered Gypsy Vanner
Date of Birth: 2004
Height: 14.3
Gender: Mare
Color: Black and White Tobiano
Sire: Slainte
Dam: Shona
Training: Halter (show)/ Riding
Credits: Sire, Slainte, is the most consistently placed Vanner stallions. He has earned 11 Championships to date. (1/08). Dam, Shona, is a Conner's bred Gypsy mare.