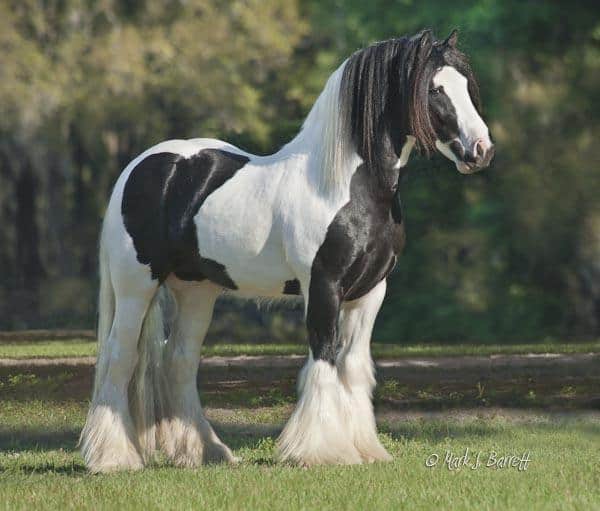 Gypsy Horse Stallions
Slainte holds 11 Championships titles!

We would like to introduce Old Mill Farm's private Vanner stallion, Slainte.

3 time Supreme Grand Champion Vanner stallion, 7 time Champion Stallion and 1 time Reserve Champion Vanner Stallion, Slainte is consistanty placing at the top in Halter classes. He also placed in the top of his performance classes.
Cobalt holds 6 Championship titles!!

We are ecstatic to be able to own this amazing stallion.

His titles include, 2 Supreme Championships, 2 Champion Vanner Stallion titles and 2 Reserve Champion Stallion titles as well as numerous Pleasure class wins!

*No, Cobalt is not white! Can you guess what color he really is? See his main page for details!
Old Mill Farm is pleased to introduce a legendary new stallion to our lineup!

We had no intentions of buying another stallion, until he found us! Please keep checking back.