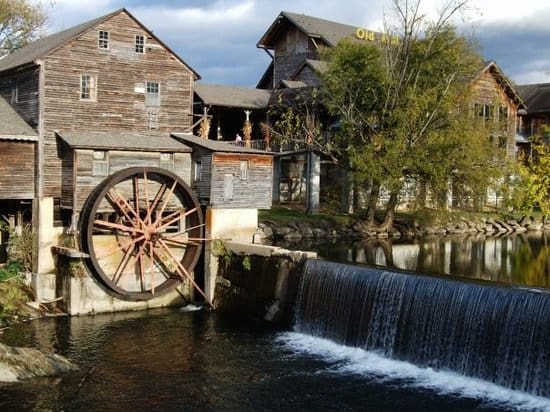 Attractions
Old Mill Farm is centered in the middle of a multitude of tourist attractions! If you need additional reasons to visit our farm and horses, the following attractions should be more than enough!
---
Places of Interest
Kentuck Knob (Driving time from Old Mill – 5 minutes)
Another Frank Llyod Wright creation! This house was originally designed for the Hagan Family. (Hagan Ice cream) This house, not unlike others of Wright's creations, follows the principles of organic architecture. It is now privatly owned by Lord Palumbo. Make arrangements to visit here.
Laurel Caverns (Driving time from Old Mill – 15 minutes)
The largest cavern in PA! See their site here.
Fallingwater (Driving time from Old Mill – 20 minutes)
Fallingwater was probably Frank Lloyd Wright's most recognized pieces of work, and rightfully so. This house, originally designed for the Kaufmanns in the late 1930's, was architecturally, decades ahead of designs at that time! Visit their website here.
---
Historic Sites
Fort Necessity (Driving time from Old Mill – 5 minutes)
This historic battle took place in 1754 and was the begining of the French and Indian War. To learn more visit their website.
Braddock's Grave (Driving time from Old Mill – 5 minutes)
Braddock was the commander-in-chief of all British forces in North America during the French and Indian War. He was wounded in battle and was burried in a hidden grave under the Braddock Road, that his troups had built. Even after the war came to an end, the Braddock Road, now known as The National Road, or Route 40, remained a main road. In the early 1800's workers found human remains in the road. Assuming the remains were General Braddock's they reburied the remains where the Braddock's Grave Marker is now today.
Flight 93 Memorial (Driving time from Old Mill – 1 hour 30 minutes)
On September 11, 2001, an effort was made by the crew and passengers on that flight to stop a planned attack on the Nation's Capital. Flight 93 went down in Sommerset County PA. This land and building memorializes those who gave their lives to save others. Flight 93 Website.
---
Recommended Lodging
The Historic Stone House (driving time from Old Mill – 5 minutes)
Nemacolin Woodlands (driving time from Old Mill – 10 minutes)
Hampton Inn Uniontown (driving time from Old Mill – 15 minutes)
Seven Springs (driving time from Old Mill – 35 minutes)