Just Call Me Darby
Gypsy Vanner Mare
Slainte x Shona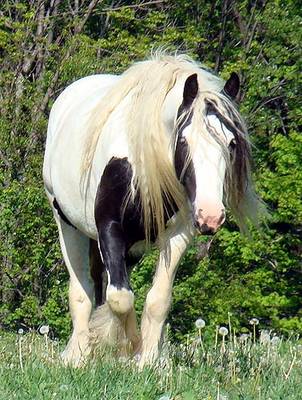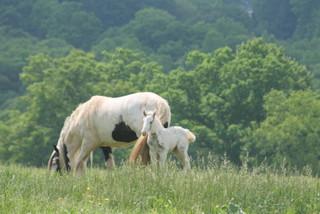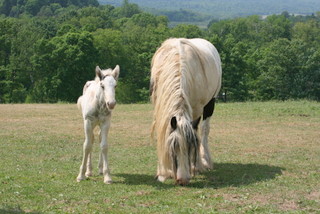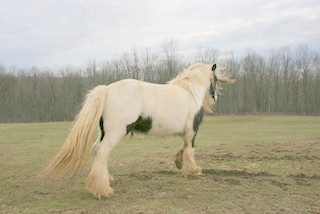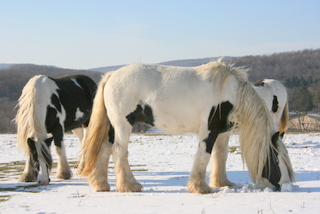 Below: Darby's first show...
---
Horse: Just Call Me Darby
Breed: Registered Gypsy Vanner
Date of Birth: 2004
Height: 14.3
Gender: Mare
Color: Black and White Tobiano
Sire: Slainte
Dam: Shona
Training: Halter (show)/ Riding
Credits: Sire, Slainte, is the most consistently placed Vanner stallions. Slainte had more championships in his life time than any other Vanner stallion here in the U.S. or UK. Dam, Shona, is a well know and cherished UK Conner's bred Gypsy mare.